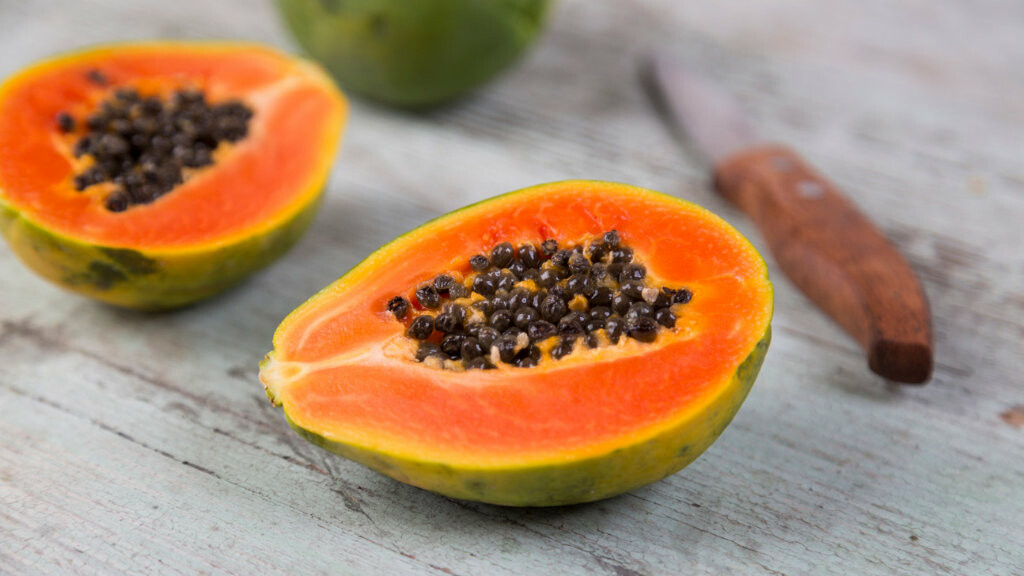 "The righteous will flourish like a palm tree, they will grow like a cedar of Lebanon; planted in the house of the LORD, they will flourish in the courts of our God. They will still bear fruit in old age, they will stay fresh and green." - Psalm 92:12-14
Last summer I ate a papaya. No big revelation here. I love papaya, and spent years up north buying expensive papayas from Guatemala and Mexico, trucked thousands of miles to my city grocer. Last summer's papaya was different than that.
Now that I live in the tropical zone of mid-coast Florida, my papayas grow in the neighborhood. A friend asked me to stop by last August and handed over three papayas, ripe from his tree. As I admired the golden fruit, he casually said that if I took a few seeds and planted them in a shallow hole out back, I'd have fruit of my own within a year. I did not believe him.
Though we're a people of faith who believe in miracles, (every new dawning we unconsciously roll towards the sun), it's easy to forget that God wires all life and all creation to grow, reproduce, heal, mend, and restore. Just as we think the news can't get any worse, it does, and our discouragement tilts towards despair that anything at all can turn around the trajectory of destruction towards which we plummet.
O we of little faith. Just as the gospel timelessly reminds us to "remember the lilies, how they grow", today, I remember the papaya. It's been nine months since I dropped a few seeds in a shallow hole in the sand. The papaya tree now stands eight feet tall in the back yard, loaded with fourteen baby papayas and two more on the bloom.
How can we second guess a God who creates a whole human being in just nine months from invisible seed, and springs up a tropical paradise out of the sand in equal measure? With all that miracle blooming around us all the time, it seems we'd have to work pretty hard to destroy God's show that eternally tilts towards good.
When you're feeling discouraged that anything good can come out of the world's apparent bent towards destruction, consider the papaya.
Prayer: O Lord, when we gaze at our sodden feet, bewildered, grant us the grace to look up. Forever we hope in you. Amen
God's grace, mercy and peace,
Dr. Anna V. Copeland
Senior Minister
Community Church of Vero Beach, Florida