Music and the fine arts are at the core of Community Church's celebration of God and its spiritual life. Both reflect the order, beauty and diversity of God's creation. Praising God through music and art is one of our most popular and celebrated forms of ministry at Community Church.
Different voices, instruments, musical styles and arrangements are blended by our staff, volunteer and professional choirs, musicians into a vital, living, and unified reflection of God's work.
Music and art confirms that the gospel is as relevant today as it was centuries ago. Old and new Hymns tell the biblical story and teach the nature of God from other cultures, languages and eras.
Our next event is the Celebration of Creativity. Are you an artist and would like to participate? Click here!
For more information about music and fine arts at Community Church, contact Andrew Galuska, Director of Music and Fine Arts by email at or by phone at 772-469-2306.
Choirs and Ensembles
Community Church Chancel Choir
Community Church Chancel Choir sings a wide variety of traditional and contemporary religious music and performs major choral works with the orchestra several times a year. Members of the choir may choose which service they would like to participate in or may sing at all the services. There is no audition to be in the Chancel Choir. All are welcome to come sing! To view a rehearsal schedule, please click here.
Community Church Chancel Choir schedule
Rehearsals are Wednesday evenings from 7:00 to 8:45 pm.
Chancel Choir members sing at the 10 am Sanctuary worship service during the high season.
Chancel Choir members cam sing several times throughout the summer at the 10:00 am Sanctuary service.
Chapel Choir
The Chapel Choir is an extension of our Chancel Choir. Choir members may choose to sing for anyone or as many of the services as they would like. Chancel Choir members have the option of singing for Sunday morning 8:00 or 8:30 am worship service in Grace Chapel.
Section Leaders
Section leaders encourage a sense of community, congeniality, and professionalism within the music ministry family and congregation. They are responsible for attending all scheduled rehearsals for Chancel Choir during the normal choir year and attend all worship services where the chancel choir serves including special performances and services during the Liturgical year. Section leaders are often selected to sing solos during "season" and participate in worship as small ensembles or solos during the summer months.
Applicants should be individuals who are currently pursuing or have already obtained a Music Degree, possess strong musical ability, and vocal training.
Interested applicants should submit a resume to the Music and Fine Arts Ministry to schedule an interview and audition.
Resumes can be submitted to Suzanne Rice, Administrative Assistant for Music and Fine Arts
Chapel Choir Schedule
Rehearsals are Wednesday evenings from 7:00 to 8:45 pm. (the same for the Chancel Choir).
Chapel Choir members sing at the Sunday morning 8:00 or 8:30 am worship service in Grace Chapel.
C3 Summer Camp
C3 is a week-long camp that explores music and fine arts with a faith-based message. We use this week to explore creativity and how it relates to us in a spiritual and fun way.In 2020, C3 is from Monday, July 27- Friday July 31 with a Church presentation Sunday, August 2, 2020. Our theme is Weird, Wild, and Wacky!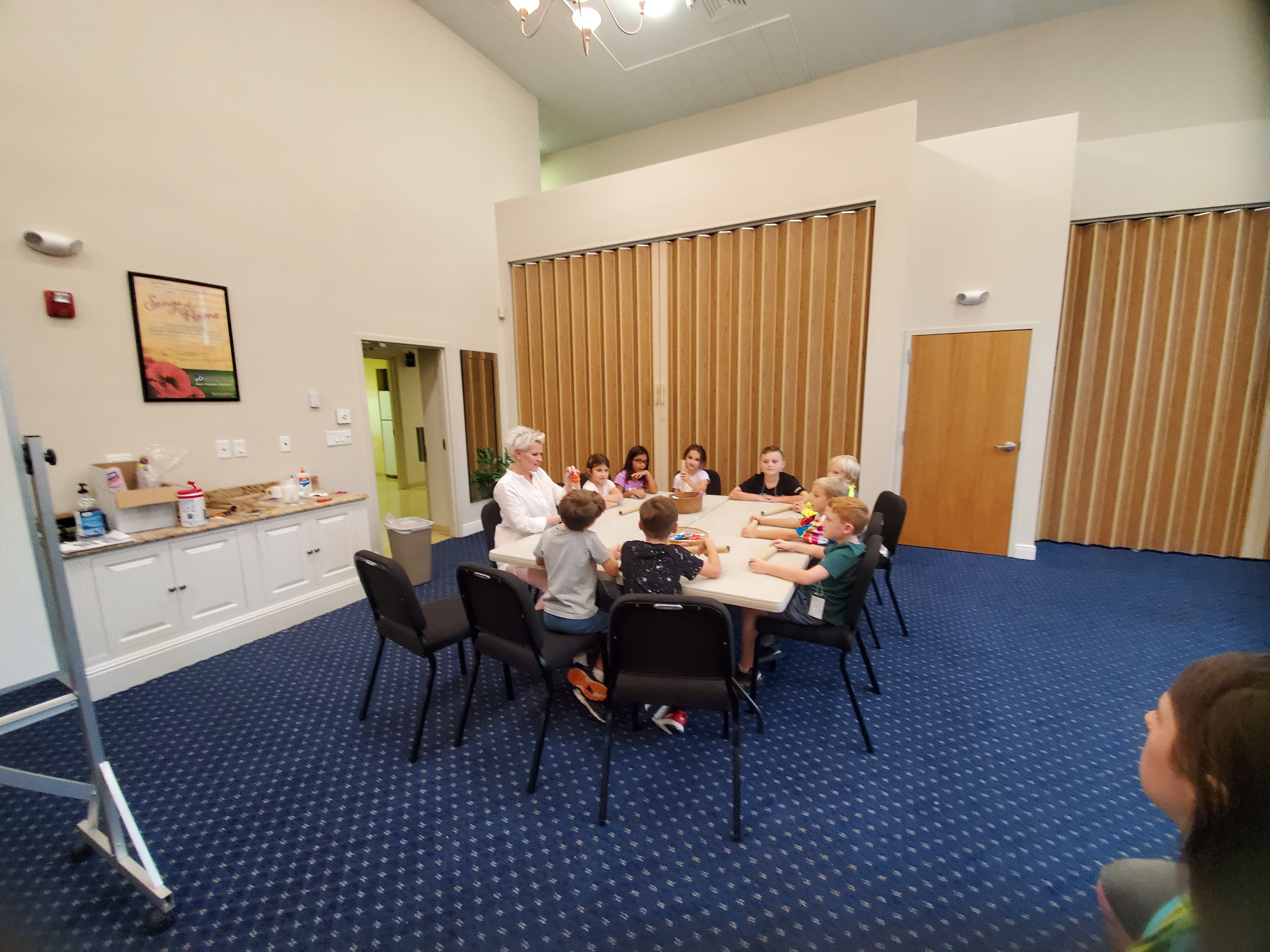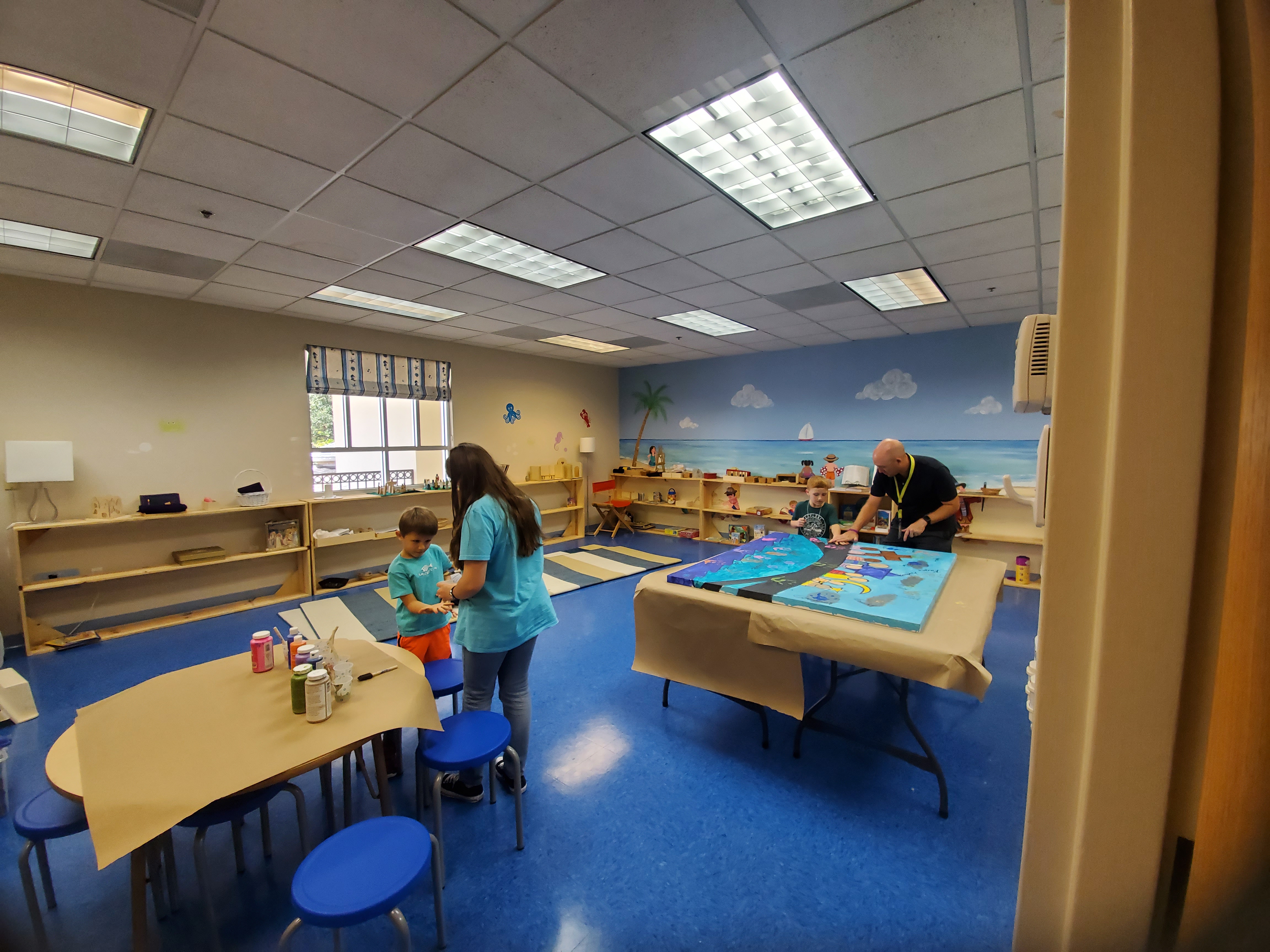 Community Ringers
The Community Ringers is the Community Church's handbell ensemble. It is open to adult ringers and participates regularly in worship services. To view a rehearsal schedule, please click here.
Community Ringers Schedule
Rehearsals are Tuesday evenings from 5:00 to 6:00 pm in the choir room.
Community Ringers perform at the 9:30 and/or 11:05 am Sanctuary worship service during the high season.
Community Ringers perform at the 10:00 am Sanctuary service during the summer months.
Tapestry Brass
Tapestry Brass is dedicated to performing brass chamber music at the highest level of excellence. Tapestry Brass is a five-piece chamber music ensemble with unique stewardship. This professional brass quintet seeks to bring glory to God while focusing their musical gifts toward worship with an energetic spirit, superb tone, and a broad repertoire. The quintet strives to demonstrate the spiritual inspiration of composers and arrangers of sacred music by offering the finest brass music at services of worship, weddings, concerts and community festivals, conventions, and other occasions.
Vero Beach Choral Society (VBCS)
The Vero Beach Choral Society is one of the oldest choral ensembles in the region. Founded 30 years ago by Dr. Ray Adams, and now directed by Dr. Jason Hobratschk, The Vero Beach Choral Society is a larger chamber ensemble that returned home to the Community Church during the summer of 2015. The ensemble is an auditioned chorus that rehearses on Monday evenings from 7:00 to 9:00 pm in the Choir Room.
For more information about the VBCS, please visit www.verobeachchoralsociety.org.
Community Singers Chamber Choir
Contact Andrew Galuska Director of Music and Fine Arts at to schedule an audition.
Organ INformation
Our Lively-Fulcher Organ
Click here to download a booklet with information on our amazing organ.
Fine Arts Gallery
Currently Featured Artist
Barry Shapiro is a graduate of Pratt Institute, with a BFA in painting and printmaking who has studied with internationally renowned artists such as James Grashow, Vasilios (Bill) Toulis, Rudolph Baranik, Franklin Faust, and Audrey Flack. He spent two years working as an art restorer, later using those skills to advance his personal artistic vision. He has travelled extensively through the United States, Europe, and Asia and cites these experiences as major influences on his art.
Working as an illustrator he designed book and magazine covers, corporate materials and was a regular contributor to New York Magazine, the New York Times, and Travel and Leisure. His advertising clients included many of the top ad agencies in New York.
He segued to a second career in film and video as a producer and director of television programming and TV commercials, winning numerous awards, including an Emmy and a Clio. He also worked as an art director and copywriter, developing successful product launches for several Fortune 500 companies. He is most proud of the many pro bono projects for charitable causes such as New York City Relief for the Homeless, the 52nd Street Project, the Starlight Foundation, The New Jersey Sharing Network, and The Coalition for the Homeless.
All the while he developed a very personal art using pastels, acrylics and oils. He continues his dual interest in both film and art: his portraits and landscapes have been featured in several galleries including the Nathan B. Rosen Museum Gallery (Boca Raton, FL), Gallery Pelar (Greenport, NY), Landmark Gallery (Kingston, NY), Galerie Nouvelle (New York, NY), The Burgerhaus Gallery (Brooklyn, NY), T.J. Smith Gallery (Greenprt, NY), and more recently at The Emerson Center, The Center For Spiritual Care and Lighthouse Art Gallery all in Vero Beach. He is represented in numerous private collections.
Barry teaches classes in painting, drawing, and creative thinking and is the author of a screenplay about the French artist Suzanne Valadon currently in pre-production.
He resides in Vero Beach, Florida with his wife Patricia Miles.
About Our Gallery
The Narthex of Community Church's Sanctuary was originally designed to be an art gallery. Several times per year we will feature a different artist in this space. We hope you will take a look at it, we have some amazing artists in store for you!
To view previously featured artists in our gallery, please click here.
Special Events & Concert Series
Known for supporting and promoting the performing arts, The Community Church of Vero Beach is also the home of the Community Ringers, Chancel Choir, Tapestry Brass as well as the Vero Beach Choral Society and Community Singers Chamber Choir.
Music plays such an important role in our lives. It has the power to raise the spirit to soaring heights and also enhance our earthly home. Here at Community Church, we strive to present a spiritual experience through music. We welcome you to our community.
CLICK HERE FOR 2019-2020 COMMUNITY CONCERT SERIES EVENTS
To view the Summer 2019 Concert Series, click here.
To view the 2018/2019 season concert series events, click here.
To view the 2017/2018 season concert series events, click here.