Adult Education
Congregational churches have always believed that people should learn as much as they can about our world and God's place in it. We at Community Church believe that knowledge is not the enemy of faith, but rather that a curious mind can't help but wonder and marvel at the beauty of our world and our place in it. We value questions as much or more than answers because questions invite us to keep on exploring. We recognize that all of life is spiritual and that there is no clear boundary between the sacred and secular. With that in mind, we invite anyone with a curious mind and a desire to learn to participate in our educational opportunities.
Five different Bible Study groups gather during the course of a week to deepen our understanding of the Scriptures as we view them through current scholarship, share our insights, and support each other as we attempt to live it out.
Wednesday evenings serve as our "Midweek Connection." We share fellowship, engage a topic through lecture, film, or interview, and then spend time discussing ways that we might think and live in new ways.
Each year our Ella Dodd Distinguished Lecture Series invites a nationally recognized scholar or author to open our minds and hearts to new ways of understanding our faith.
"Community@Community"
Community@Community meets on Wednesday evenings from 6-7 p.m. in Community Hall to engage relevant topics through lecture, film, or interview, and then discuss ways to think and live in new ways as Christ's people in the world. These sessions are open to the public, and no registration is necessary. NOTE THAT DINNER WILL NOT BE SERVED THIS SEASON.
Bible Studies
Men
Classes are held on Tuesday mornings at 7:00 a.m. in Community Hall East and are led by Rev. David W. Johnson.
Women
Classes will be held on Tuesdays from 5:30 p.m. until 6:30 p.m. and on Wednesdays at 11:00 a.m. until noon. Both classes are led by Rev. Elizabeth B. Johnson and meet in Community Hall East.
Coed
Monday evening bible study is held in the Garden Room at 6:30 p.m. and led by Rev. David W. Johnson.
View All Studies
Caring and Sharing
Formerly a Bereavement Support group, this wonderful gathering has evolved into lively discussions about the joys and challenges of aging.
Annual "Ella Dodd Distinguished Lecture Series"
This year our Ella Dodd Lectures will be given by Rev. Wesley Granberg-Michaelson on Wednesday, March 25. Rev. Granberg-Michaelson is the former General Secretary of the Reformed Church in America, and a founding managing editor of Sojourners magazine. His talks at 4 and 6 p.m. will focus around his book, Future Faith: Ten Challenges Reshaping Christianity in the 21st Century; a look at how the winds of change blowing through global Christian faith are reshaping the practice of Christianity today. Other books include: From Times Square to Timbuktu, How Change Comes to your Church, and Leadership from the Inside Out.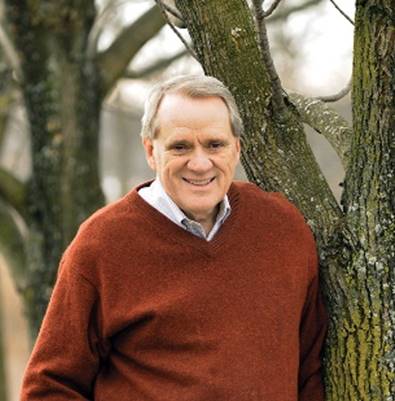 Other resources
Click here to visit Community Peace and Justice - from a Faith Perspective which we have addressed on Wednesday Nights at Community at Community.
Get involved with Community Church Adult Education. Contact Rev. David Johnson at (772) 469-2355 or .
Annual Retreats
Men
ROCKS WITH CRACKS
Feb 6 and Feb 7
Our Lady of Florida Retreat Center

This year the Men's retreat will use the disciple, Peter, to help us talk about our lives. In many ways Peter is a man's man--fisherman, decisive leader, outspoken alpha male. He fits many of the stereotypes of what it means to be a man, from Jesus's day to ours. But the one called "The Rock" was also a fragile stone. His fears, betrayals and questions also sound familiar to us in 2020.
Women
"Befriending the Soul"
Women of the church, join us for our retreat on Friday, March 12 and Saturday, March 13 at Our Lady of Florida Retreat Center in N. Palm Beach, Florida. We are privileged to have Rev. Dr. Anna V. Copeland, leading the retreat this year, and sharing her passion for equipping people of faith in following the Way of Jesus.
Questions: Call Elaine Matthes at (772) 469-2309
Minister for Mission & Education
office: (772) 469-2355
Administrative Assistant for Pastoral Care and Mission
office: (772) 469-2303