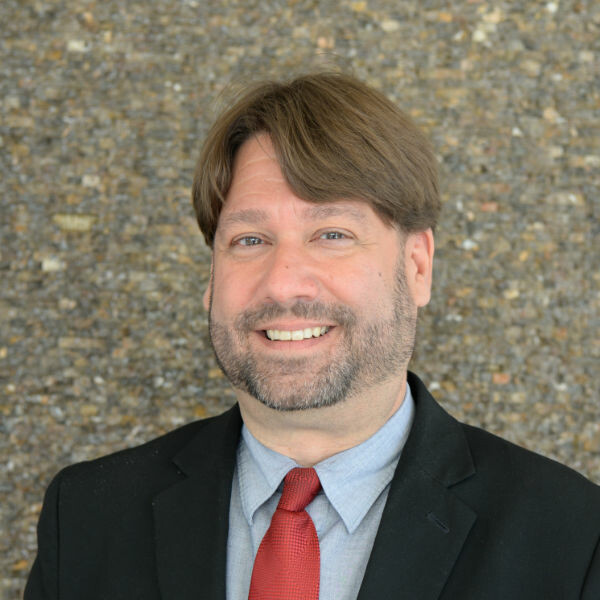 Andrew Galuska
Director of Music and Fine Arts
Office: (772) 469-2306
Andrew Galuska is the Director of Music and Fine Arts at the Community Church of Vero Beach, Florida. He has won prizes for organ performance and improvisation in Massachusetts, Rhode Island, Texas and abroad. In 2008 Mr. Galuska was awarded second– place in the Royal College of Canadian Organists International Improvisation Competition held in Ontario, Canada. His teachers have included Berj Zamkochian, Stephen Martorella, Robert Bates, Clyde Holloway and he has studied French organ literature with Daniel Roth and Olivier Latry. He has studied organ performance and conducting at the Nazarian Center for the Performing Arts, Rhode Island College; the Moores School of Music, University of Houston and the Shepherd School of Music, Rice University. Mr. Galuska's organ and choral repertoire spans six centuries with a particularly strong affinity for the masters of Romantic and 20th century music.
Mr. Galuska's active career as a solo artist, choral and orchestral conductor, collaborative artist, adjudicator, media host and lecturer takes him throughout the United States and abroad. He has preformed at such distinguished venues as Stanford University, Tufts University, Miami International University, University of Massachusetts, Mechanics Hall – Worcester, MA; Hibbing Auditorium, Hibbing, MN; Mayo Clinic Chapel – Rochester, MN; Trinity Church, Dublin, Ireland; The First Baptist Church in America – Providence, RI; St. Thomas Church, New York City and the Eglise St. Jean-Baptiste – Montreal, QC. Mr. Galuska is frequently invited to appear at conferences sponsored by organizations such as the Organ Historical Society, the American Guild of Organists, the American Baptist Conference, the United Church of Christ Conference and the United Methodist Conference. Mr. Galuska was selected to perform at the Organ Historical Society's National Convention in 2005 in Southeastern Massachusetts. In 2007 he was invited to perform at the American Guild of Organists Regional Convention where his recital was hailed as one of the most satisfying of the convention. At the convention he was awarded the Key to the City of Newport, Rhode Island for his performance. He is also a prolific composer with premieres in the United States and Europe.
Mr. Galuska's commercial recordings include: Organs of New England - an anthology of organs and organists was released in March 2013 on the Organ Historical Society/Raven Record label. Here two of Mr. Galuska's performances were chosen by the Organ Historical Society to be represented. The Organ Works of Franz Liszt was released Spring 2016 on the MSR record label and features the great organ of Metropolitan UMC in Detroit, MI. Sleepers, Wake – a recording of Lessons and Carols was released in 2009. In November of 2008 he commercially recorded American composer – Dominick Argento's – Jonah and the Whale with the Boston Modern Orchestra and the Providence Singers. This is currently the only publicly available release of this great 20th century work on BMOP Record label. He has recorded for the commercial release - Pipes Rhode Island (RIAGO) where he plays four selections including an improvisation. Stereophile Magazine voted the recording a "Record to Die For" in 2008 and completely sold out in 2009. A live performance from the National Convention of the Organ Historical Society in 2005 is available on CD ("Andrew R. Galuska at St. Anne's RC Church," Organ Historical Recordings).
---
(Press Quotes)
"…Andrew Galuska, an organist of exceptional musical and technical ability…"
- Rich Mays/Sonare Recordings
"I think that the single most audiophile-friendly track will turn out to be Andrew Galuska's Stravinsky-flavored improvisation—very dynamic, with sharp rhythms."
- Wes Phillips Blog / Stereophile Magazine
"[About the Metropolitan UMC Choir and Andrew Galuska]….the choir was wonderful and the organist was magnificent…"
– Tom Treece/ Monroe Evening News, Michigan
"The player is Andrew Galuska – superb!" – John Marks / Stereophile Magazine
"To dedicate our new organ…Andrew Galuska…. gave a marvelous performance which included an improvised piece on a Norwich theme."
- Jane Helms, Norwich, VT UCC
"[Organ Historical Society Convention] … Sine Nomine Choir with Andrew Galuska… The concert ended with a stunning performance of Poulenc's Gloria."
-Daniel Lemieux – Lemieux & Associates Pipe Organ Company
"[About Pipes Rhode Island CD]…. More familiar works include…Buxtehude's delightful Prelude, Fugue & Chaconne in C (Andrew Galuska)… and – heavy hitter on the program – Cesar Franck's Chorale No. 2, performed by Galuska on a 1950 Aeolian-Skinner…. A delightful program that I highly recommend to all organ connoisseurs." – New Classik Reviews / Atlanta Audio Society
"Improviser Extraordinaire"… – The Providence Journal
"Brilliant playing including improvisations…Wonderfully spirited performance…First-rate improvisations…It was truly awesome!!!… A+ organist…Great enthusiasm…" – written reviews from colleagues and peers on Mr. Galuska's performance at the 2007 AGO Region I convention.