The Community Church of Vero Beach will be live streaming our services indefinitely -- the same high-quality worship experience you've come to expect, including Holy Week, Palm Sunday, and Easter. Remember: All Are Welcome!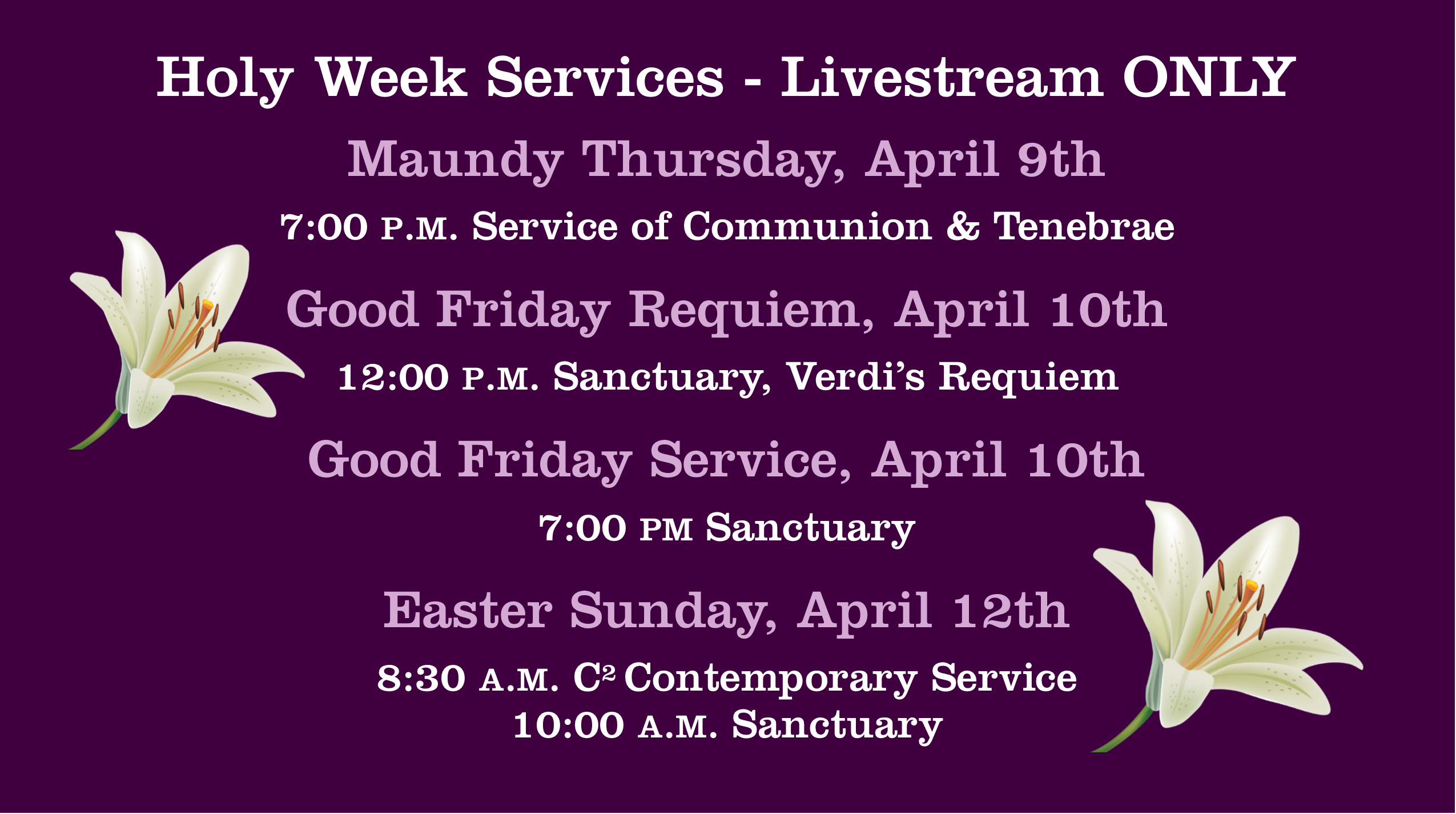 ---
Livestream Our Service here!



Click the play button to start the Livestream during our services. The above video is our 10 AM Sanctuary Worship and the below video is our 8:30 AM C2 Service. Click here to see a bulletin for the April 5 service.
Click the button in the top-right corner of the video window named 'Event Posts' to see previous service any time after they are live.

If you'd like to see some of our daily devotional videos and other great content, click here to visit us on Facebook. You don't even need a Facebook account to see it! (But you can comment if you have one!)


---
---
Worship With Us
Community Church was founded in 1924. Recognizing the wide welcome offered to all through Jesus Christ, it opened its arms to all. We invite you to join our congregation in worship and in membership, as we allow our lives to be shaped by the loving outreach of Christ.

---
We welcome into full membership and participation in all aspects of our church life, persons of every race, language, national origin, age, sex, sexual orientation, gender identity or expression, physical or mental ability, economic or marital status and faith background, and we officiate and celebrate all loving and committed relationships.
(For more information about our open welcome, please
click here
.)