Giving
Giving at Community Church of Vero Beach
Our church appreciates your generosity as we seek to continue the work of God in Vero Beach. Please click on the link to the right which will take you to a secure site to support the ministries of this church.
Securely Give On-line
Your information is held securely by a SSL encrypted connection. This information will remain private and will never be given away to third parties, other than to process your scheduled contributions.
Questions? Need help?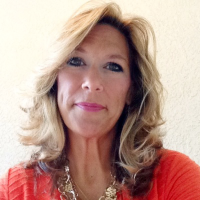 I'm Shawna Stout, Community Church's Director of Development. Please feel free to contact me at (772) 469-2330 or . I am here to help!
Securely Give
Your gift helps us live out our vision to serve the world.
Text to Give
For the convenience of our members, you can text to give. All you need to do is text an amount to (772)222-3393 and you will be asked to set up an account. From then on, you will be able to text an amount any time you'd like, just by sending the amount to the number!
ways to Give
"It is possible to give away and become richer! It's also possible to hold on too tightly and lose everything. Generous people shall be rich. By showering others, they shower themselves." Proverbs 11:24-25
Planned Giving
Stewardship
2017 Report
WHAT IS PLANNED GIVING?
We are all familiar with the money we give to the church through our weekly offering or some other special appeal (i.e. emergency relief appeals). These contributions usually come from our current income and are intended to fund the immediate needs and programs supported through our annual operating budget.

We are less familiar with the many ways that we can support our church and its various ministries with donations from our accumulated assets for "planned giving". Planned Giving is a ministry that is vital to our congregation, not only because it can help to ensure the future of our church, but because it offers an opportunity to make a final statement about the importance of Christian faith.

Planned Giving encompasses a variety of ways that gifts can be made to the church from accumulated resources. It usually involves financial or estate planning; however, it is not reserved for the wealthy. Planned Giving is a means by which anyone concerned with the meaningful use of his or her personal resources makes a considered choice about their charitable contribution and distribution of assets.
WHAT ARE EXAMPLES OF PLANNED GIFTS?
There are many ways to give – a few of those are:
Bequest by Will
IRA Designation
Charitable Gift Annuity
Life Insurance
WHAT IS THE 1924 SOCIETY?
The 1924 Society acknowledges the year of the founding of Community Church and the legacy of those who have gone before us. This society recognizes donors who have made planned gifts to Community Church in their estate plans through a bequest, trust, life insurance, or gift annuity. If you have already established a planned gift for Community Church, please let us know! As a member of this group, you will be invited to special recognition events and to be a part of other exciting opportunities.
HOW DO I GET MORE INFORMATION ABOUT PLANNED GIVING?
For more information, please contact Shawna Stout, Director of Development, at (772) 469-2330, or click HERE for the brochure.
A Long Standing Tradition and Responsibility
What is a pledge?
Your pledge is a statement of your personal commitment for annual giving to the church. When we give in fulfillment of our pledge, we demonstrate our spiritual discipline that honors our church and its missions.
"You will be made rich in every way so that you can be generous on every occasion…your generosity will result in thanksgiving to God" 2 Corinthians 9:11
Why pledge?
Each of us is blessed in many ways. Our health, happiness and well being are truly gifts from God. As disciples, we have an obligation to show our appreciation by returning this love through our daily lives. Sharing our resources is our Christian privilege. Please consider the importance of Community Church in the lives of you and your family.
Your pledge solidifies your commitment to God and your church.
Our pledges preserve the education, worship, pastoral and community programs which depend on this financial support to continue and flourish.
Pledging makes it easy for you to track your donations, receive quarterly statements for tax purposes and donate in the ways most convenient for you.
"In reply he said to them, "whoever has two coats must share with anyone who has none; and whoever has food must do likewise". Luke 3:11
What is a reasonable amount to pledge?
Everyone's pledge is personal and confidential. It is a prayerful decision between you and God and it should be done with faithful consideration. While some of us may have the ability to give more than others, what is important is that we make a pledge and honor that commitment. We suggest setting a goal of a percentage of your income that is comfortable and challenging yourself to increase that percentage 1-3% each year. Remember, growing in Christian faithfulness includes growing in generosity.
"For if the eagerness is there, the gift is acceptable according to what one has – not according to what one doesn't have." 2 Corinthians 8:12
What options are available for pledging:
There are several ways to fulfill your pledge, such as:
Cash or check
Credit Card
Paypal
Stocks (click here for details)
Please contact Shawna Stout (469-2330) for more details about pledging opportunities.
2017...what a year! It is virtually impossible to tally all the good that happens at a church our size. Every moment reveals the hands of God at work through good fortune realized, a creative idea emerging, a fresh perspective gained, a generous gift received, an unknown talent uncovered, another life changed. We celebrated achievements and blessings of every imaginable kind and we also mourned in the aftermath of national tragedies and natural disasters which touched us personally. In every instance Community Church responded with enormous generosity and the love of Christ that is a hallmark of our congregation. For this I thank all members on behalf of your lay leadership and staff.

The reports that follow outline the significant work of our tireless volunteers and staff. These dedicated people and countless other members and employees who are unnamed quietly contribute endless hours and effort advancing the mission of the church among us and to the community outside these beautiful walls. I hope you will take notice of these folks and express your appreciation. I also ask you to consider what gifts and talents you have that God is calling you to use here!

In this first year as your Moderator I have been amazed at the work of our faithful and devoted clergy and staff. They minister to us in immeasurable ways during good times and bad. You may not ever see some who contribute behind the scenes. One cannot imagine the details involved to administer an organization like Community Church, and I am honored to serve with them. Please thank them at every opportunity for their unselfish labors.
Let me share a few highlights from this past year:
We literally burned the mortgage celebrating our debt-free state and ended the year with a clean audit and in a healthy, financial condition thanks to generous pledging and gifts from members and a robust market.
Nearly $100,000 was given by you during appeals for those devastated by a string of hurricanes. Money was distributed to help victims in Florida, Texas and Puerto Rico as well as to assist our local mission partners who suffered losses. Our church survived Hurricane Irma with minor issues and welcomed those seeking shelter.
Worship opportunities abounded in many different venues and formats. There is a service for everyone! Attendance at the popular Bible studies grows weekly.
We created a fresh, new logo and theme of "We Are Connected" which more clearly identifies who we are. A new website design with technology upgrades will inform and attract those looking for a church home. There is even a "text-to-give" option!
Improvements to our physical plant saw all new LED lighting in the Sanctuary, landscape refreshing, a new bathroom for the Preschool, upgraded sound equipment, HD cameras to improve our livestream capabilities, and a plan to add storm protection for vulnerable locations on campus.
Community Church continued to be a leader in spearheading interfaith communication and worship locally hosting two successful events.
The Youth Ministry celebrated 25 years of mission trips with an extraordinary experience at the Sioux Indian Reservation in North Dakota. The Preschool saw record enrollment. Successful and innovative family events brought us together for fun.
New programming emerged like Hymns and Hops, 35 Good Minutes, Called to Care caregiving lay ministry, Godly Play Sunday School curriculum, and a reworking of the Wednesday evening offerings with an emphasis on intergenerational worship during Vespers before educational programs and activities.
We continued to support numerous mission projects financially and with helping hands. CCOVB partnered with a consortium of churches, agencies and individuals to fund the purchase of property which became the first shelter for single women facing homelessness. As one of its early advocates we also remain a staunch supporter of Gifford Youth Achievement Center which will celebrate 20 years of successes in the coming year.
High quality music brought joy to thousands in worship and in concerts.
College-bound students as well as seminarians on our staff benefited from the generosity of members who
have provided for scholarships through planned giving gifts.
A large contingent of lay leaders and staff attended the Florida Conference of UCC annual meeting where we had a closer look at the direction and activities of the denomination.

Perhaps one of the most important steps taken in 2017 was the decision to initiate a strategic visioning process over the coming year. We will celebrate our 100th anniversary in a few short years. Who are we now? Where do we want to go in the 21st century? What do we value? The last time a such exercise was undertaken was 1997! We are a healthy church, and the time is ripe to take a look toward our future. A dynamic, veteran consultant, Rev. John Wimberly, will arrive in February to help us begin. Throughout the next several months all members of the congregation will have the opportunity to participate and provide input as we explore a number of topics.

It is an exciting time to be at Community Church! Bless you all for the many ways you each make this community of faith so special. I appreciate your support of me and look forward to an inspiring, interesting year in 2018. As we continue to communicate, cooperate and collaborate, I hope you will introduce yourself if we aren't acquainted and that you will share your ideas, concerns and joys.

Allison Matsik, Moderator